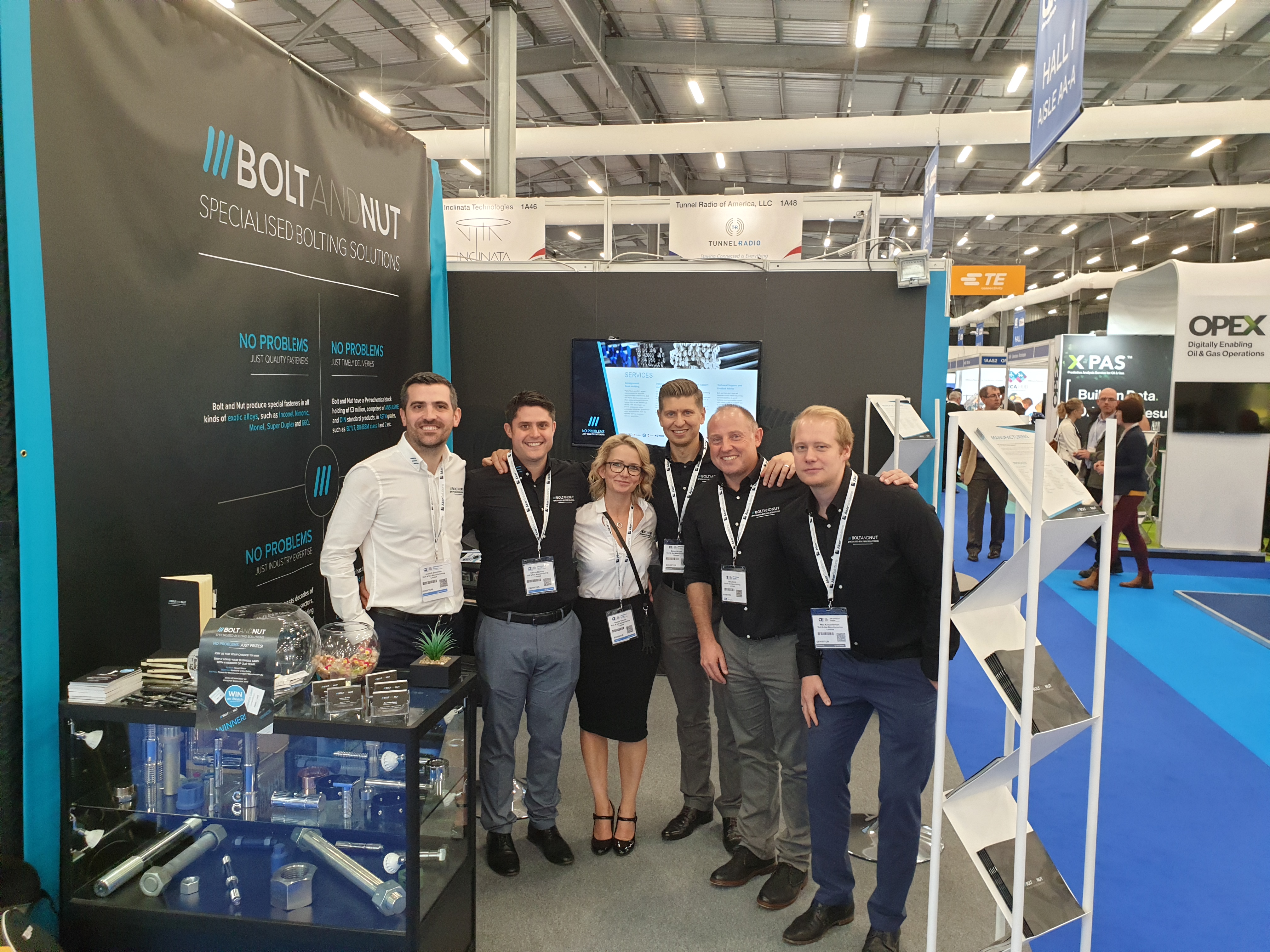 Bolt and Nut's presence at Offshore Europe 2019 might have been one small step for some companies…
…But for everyone associated with our business, it was one giant leap as we made a lasting impression at our first ever exhibition.
Our trip across the border was a journey into the unknown, as Aberdeen represented our inaugural presence at a high-profile trade show. Our objective was to raise the profile of the business and to showcase our wide range of products to a captive audience.
We not only achieved this in style, but we were also able to demonstrate our skills and pro-active attitude, while informing people of our impending API 20E/20F approval.
Commercial Director Joe Brennan Said: "We were overwhelmed with the response we had to our presence at Offshore Europe. With it being the first time we have exhibited, we wanted to make an impression at the conference. This was confirmed by Emperia, who informed us that our stand attracted more people than any other stand in Hall 1 and the sixth highest in the whole conference!
"I hope everyone enjoyed the interaction with the business as much as we enjoyed interacting with all of you. We hope the golf simulator was well received too, which suggested that some of you might have blossoming careers away from the workplace!
"I'd like to say a big thank you to my team who were so pro-active and enthusiastic throughout. They represented Bolt and Nut with distinction.
"We would love to hear any feedback that you may have from your interaction with Bolt and Nut by email. Please contact me on [email protected]
"And such was the success of the show that we have already booked the same space with the same simulator for 2021. See you in Hall 1 at stand 1B48!"